Vitaimed is committed to customer satisfaction and patient well-being.
All products and services provided to our customers shall be safe and effective for their intended use.
Each product and service shall be designed, manufactured, marketed, and delivered in compliance with all applicable laws, regulations, and standards.
Product quality will be accomplished through the consistent implementation and maintenance of an effective Quality Management System.
Every employee is responsible for the active promotion and the realization of Vitaimed quality policy within their job functions.
VITAIMED's quality philosophy is to achieve product perfection and customer satisfaction through the implementation and maintenance of an effective, stringent, and rigorous quality assurance system. Quality assurance plays a key role in the production of medical devices in partnership with full adherence to Good Manufacturing Practices (GMP) on a daily basis.
VITAIMED products are manufactured in strict accordance with the GMP Regulations and ISO standards. All parts, components, and materials used in manufacturing are received, stored, and handled in a manner consistent with our high quality standards. VITAIMED products are manufactured, assembled and packaged in air-filtered, temperature-controlled clean rooms, free from contamination. To ensure uniform environmental conditions at our manufacturing sites, temperature, humidity, air pressure, air filtration, and lighting are all strictly controlled. The environmental control system is inspected on a regular basis. Personnel sanitation rules are strictly enforced, and sanitized clothing is required for entrance to clean rooms. Measures are taken to prevent contamination of equipment, components, and finished products by cleaning agents and other chemicals. VITAIMED products are stored in clean, well-maintained warehouses.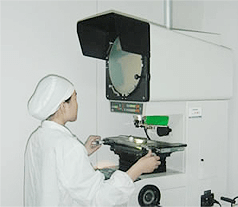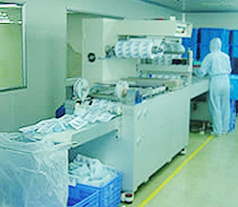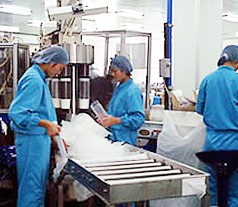 VITAIMED's quality assurance program is founded on the belief that quality has to be built in from product conception, and ensured through raw material testing, in-progress production controls and end-product inspection. In brief , this program consists of the following procedures:
1. Review of product production records;
2. Approval of parts, components, packaging materials, labeling, and finished product;
3. Approval of product manufactured, processed, packaged;
4. Audits of the quality assurance program to verify compliance with the quality assurance program.
All quality audits are performed by trained personnel not having direct responsibilities for the products being audited. Audits results are documented in written audit reports, and reviewed by management responsible for the products audited. Follow-up corrective action, including re-audit of observed deficiencies, is taken when indicated.
VITAIMED values its commitment to quality and prides itself on its quality assurance system.
QA & RA Strategy
Maintain FDA QSR/cGMP compliance.
Maintain ISO 13485 & MDD certification.
Obtain CMD/CAS ISO 13485 certification.
Establish higher quality standards in world-class manufacturing.
Prevent & reduce product deficiencies from R&D through distribution.
Move toward six-sigma quality.